Published: Friday, May 22, 2020 03:20 PM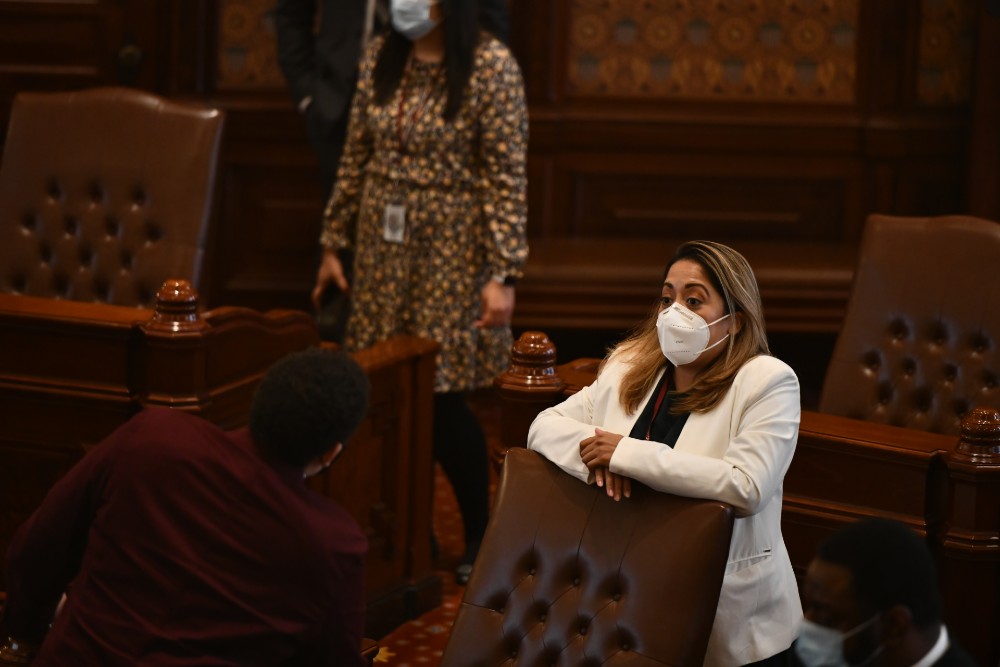 SPRINGFIELD – With public health concerns surrounding the 2020 General Election, State Senator Celina Villanueva (D-Chicago) voted to pass a historic election package out of the Illinois Senate.
"Participating in our democracy is a right, not a privilege," Villanueva said. "Voters need to be able to cast their ballot without putting themselves or others at risk."
The 2020 Election Omnibus Bill would establish Election Day as a state holiday, extend early voting and expand voting hours on Election Day. Any person who has voted in the past two years would also receive a vote by mail application for a ballot in their mailbox. These provisions, however, are only applicable to the 2020 General Election.
Read more: Villanueva votes to make 2020 election safe and accessible
Category: News