Published: Thursday, October 08, 2020 11:35 AM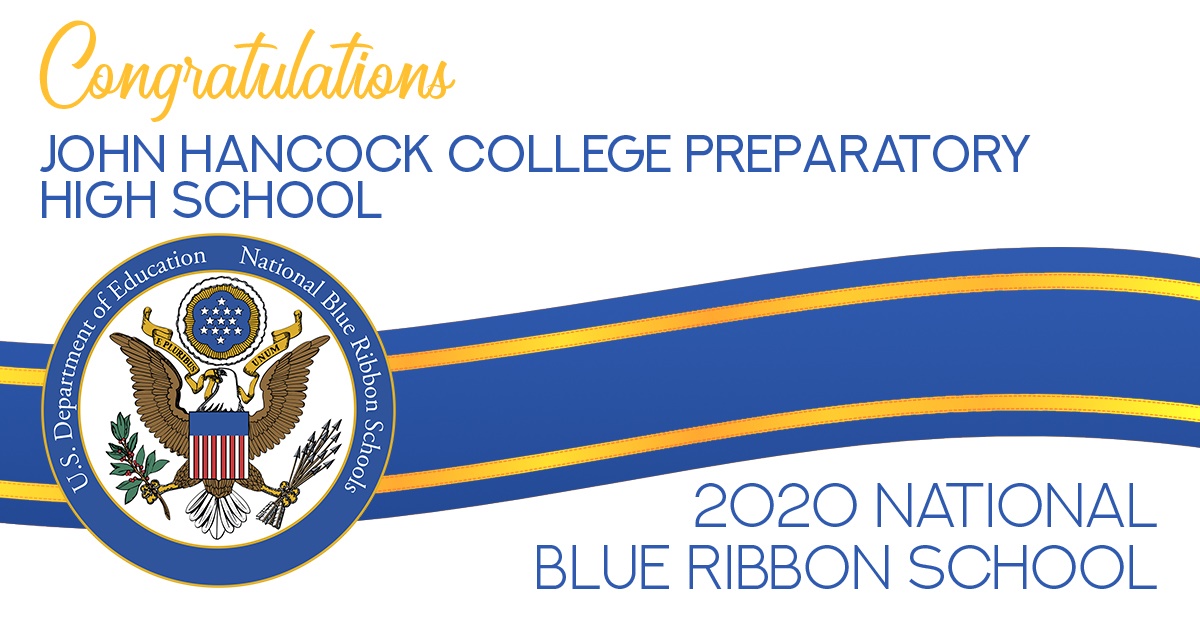 CHICAGO — State Senator Celina Villanueva (D-Chicago) is congratulating John Hancock College Preparatory High School for being awarded a National Blue Ribbon by the U.S. Dept. of Education.
"I know how hard John Hancock teachers and students work," Villanueva said. "This is a well-earned award, and I'm proud to represent this school and so many others in our community."
The National Blue Ribbon Schools Program is a U.S. Department of Education Award Program designed in 1982 to recognize high achieving schools on a yearly basis in two categories — Exemplary High Performing Schools and Exemplary Achievement Gap Closing Schools. Throughout the state, 21 schools have received recognition this year.
John Hancock was awarded in the Exemplary Achievement Gap Closing Schools category for its efforts to close the achievement gaps between all students over the past five years.
Read more: Villanueva congratulates John Hancock High School on prestigious Blue Ribbon honor
Category: News