Published: Friday, May 22, 2020 03:20 PM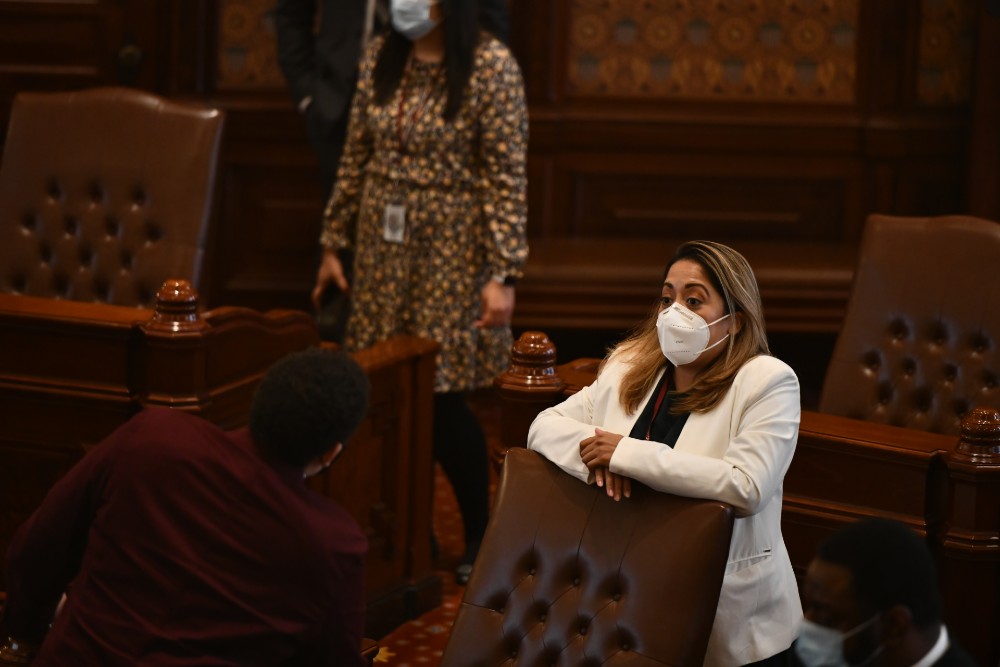 SPRINGFIELD – With public health concerns surrounding the 2020 General Election, State Senator Celina Villanueva (D-Chicago) voted to pass a historic election package out of the Illinois Senate.
"Participating in our democracy is a right, not a privilege," Villanueva said. "Voters need to be able to cast their ballot without putting themselves or others at risk."
The 2020 Election Omnibus Bill would establish Election Day as a state holiday, extend early voting and expand voting hours on Election Day. Any person who has voted in the past two years would also receive a vote by mail application for a ballot in their mailbox. These provisions, however, are only applicable to the 2020 General Election.
Before joining the General Assembly, Senator Villanueva worked with the Illinois Coalition for Immigrant and Refugee Rights (ICIRR) to pressure lawmakers to pass online, same-day and automatic voter registration laws. There, she also ran the largest immigrant civic engagement program in the state.
"I've devoted my entire career to modernizing our democracy," Villanueva said. "This package of legislation will serve as a foundation for our community to continue that work and ensure that every voter is included."
Senate Bill 1863 passed the Illinois Senate and awaits the governor's signature.
Category: News