Published: Tuesday, April 19, 2022 07:25 PM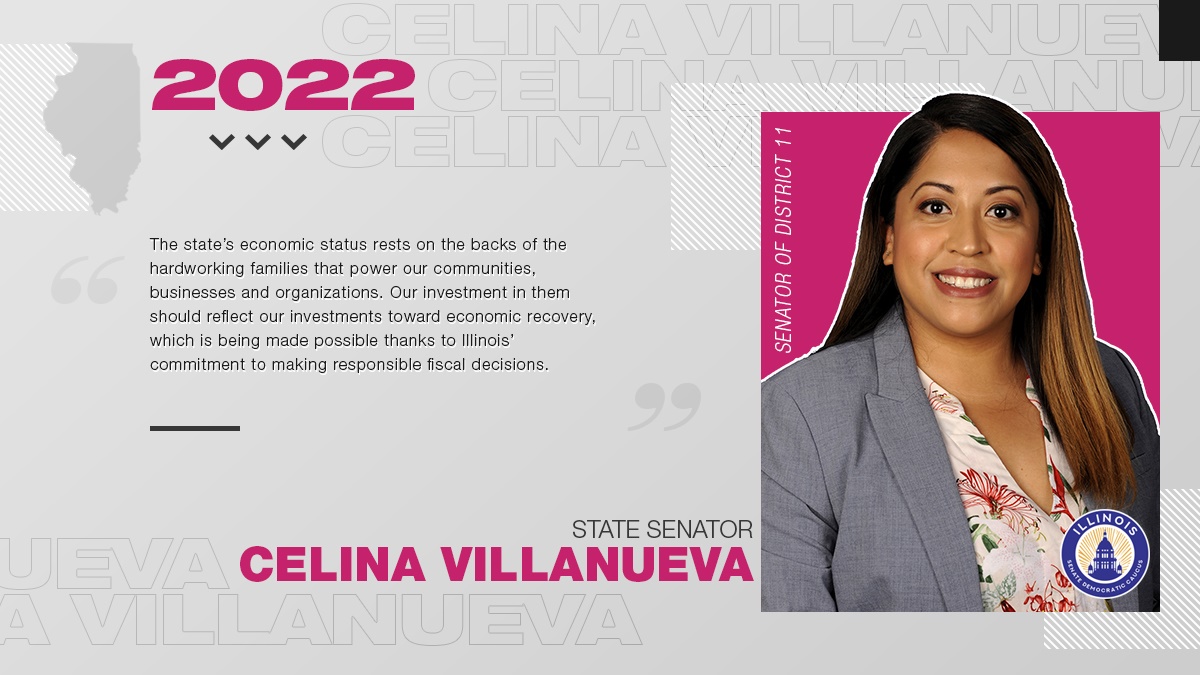 CHICAGO–In response to the governor's signing of the budget and tax relief plan Tuesday, State Senator Celina Villanueva (D-Chicago) highlighted a number of the financial plan's investments with this statement:
In recent years Illinois has taken steps toward strong economic recovery by making responsible fiscal decisions to support our students, working families and communities. Read on to see how this financial plan helps Illinois residents.
1) Significant investments to the Reimagine Public Safety Act are set to go toward community-based initiatives focused on violence prevention, youth development and trauma-based services. Funding is also allocated to domestic violence prevention, victim support initiatives and crisis response services for individuals experiencing mental health issues.
2) Millions of dollars are being dedicated to ensuring wellness among our immigrant community. This effort includes a Medicaid expansion that allows older non-citizen residents to access medical services, immigrant integration support services and investments in Welcoming Centers.
3) Families will see great relief in the form of an increase in the Earned Income Tax Credit and other credits in addition to tax suspensions, direct payment and inflation negation.
4) Funding for a number of intervention services has been increased, including programs such as the Early Childhood Education program, the Parents Too Soon program, the Healthy Families Illinois program, the Teen REACH After School program, and the Redeploy Illinois program.
5) To invest in workforce recovery, Illinois businesses will see grants for job training and employee development.
6) Children will also see great investments in their educational opportunities with a significant increase in funding for the Monetary Award Program. There will also be significant funding for child care providers and supportive staff at state agencies.
I am pleased to see this year's budget and tax relief plan provide meaningful investments in these areas.
Category: News