Published: Monday, October 24, 2022 03:00 PM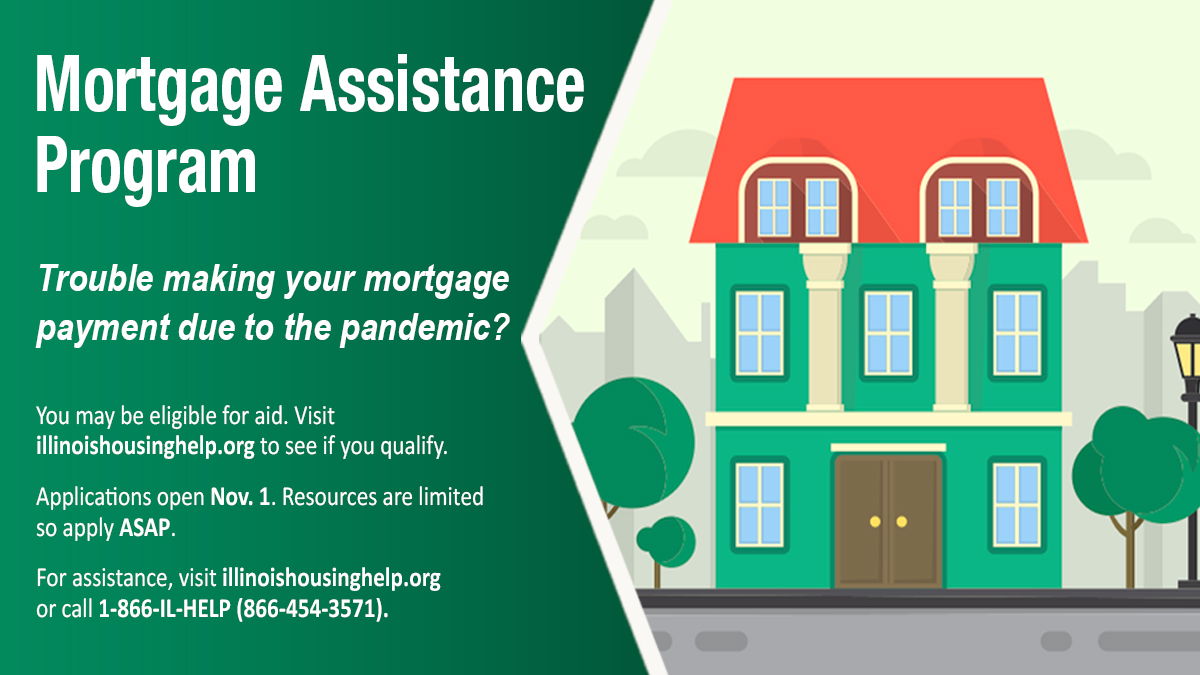 CHICAGO – State Senator Celina Villanueva is encouraging homeowners who struggled with paying their mortgage due to the COVID-19 pandemic to take advantage of an upcoming mortgage assistance program that will open applications on Tuesday, Nov. 1.
"This program will allow Illinois homeowners the opportunity to financially recover from the impact the pandemic has left on them," said Villanueva (D-Chicago). "Homeowners should not have to struggle to make mortgage payments due to a global pandemic that shut down the world and immensely impacted the economy. Providing a solution to this financial hardship is a means of getting families back to a financially stable and secure position."
The Illinois Homeowner Assistance Fund, administered by the Illinois Housing Development Authority, will provide up to $30,000 in mortgage assistance to eligible homeowners — paid directly to the servicer, taxing body or other approved entity — while homeowners work to regain their financial footing. Whether homeowners have a mortgage, a reverse mortgage, or are mortgage-free, the program can fund past due housing payments and up to three months of prospective mortgage payments.
To qualify for ILHAF assistance, Illinois homeowners must have experienced a financial hardship due to the COVID-19 pandemic after Jan. 21, 2020 (including a hardship that began before Jan. 21, 2020, but continued after that date). They also must currently own and occupy their home in Illinois as their primary residence, be at least 30 days late on their monthly housing payments and have a household income at or below 150% of the area median income.
"Illinois homeowners who have suffered financial hardships during the pandemic deserve relief," Villanueva said. "I advise all homeowners to see if they are eligible for this free program and take advantage while assistance is available."
The program is free and funds do not need to be repaid. Application, program information and updates can be found at illinoishousinghelp.org. Applications will be accepted until 11:59 p.m. on Tuesday, Jan. 31, 2023. Interested homeowners are strongly encouraged to attend an information session hosted by IHDA or one of our housing partners. The session schedule is posted online at illinoishousinghelp.org . For those without access to a computer or the internet, please contact the ILHAF hotline at 1-866-IL-HELP (866-454-3571).
###
CHICAGO – La Senadora Estatal Celina Villanueva invita a los propietarios de vivienda que tengan problemas con sus pagos de hipoteca por la pandemia del COVID-19 a que aprovechen un programa de asistencia que podrá a disposición solicitar este beneficio el 1 de noviembre.
"Este programa dará la oportunidad para que los propietarios de vivienda de Illinois se recuperen financieramente del impacto que les dejó la pandemia," dijo Villanueva (D-Chicago). "Los propietarios de vivienda no debería batallar en hacer los pagos de su hipoteca ya que la pandemia paralizó al mundo e impactó inmensamente la economía. Al proveer una solución a esta dificultad financiera es una forma de devolver la estabilidad a las familias y garantizarles una posición con más seguridad."
El Fondo de Asistencia a los Propietarios de Vivienda de Illinois, administrado por la Autoridad de Desarrollo a la Vivienda de Illinois, ofrecerá hasta $30,000 en asistencia a hipotecas de propietarios a vivienda elegibles —con pagos directos con quien se contrató la deuda, gobierno u otras entidades aprobadas— en tanto los propietarios de vivienda recuperan su estabilidad financiera. Si los propietarios de vivienda cuentan con una hipoteca, una hipoteca regresiva, u otras, el programa puede financiar pagos atrasados de vivienda hasta por tres meses de los pagos pendientes.
Para calificar a la asistencia ILHAF, los propietarios deben haber experimentado dificultades financieras por la pandemia de COVID-19 después del 21 de enero de 2020 (incluyendo dificultades que comenzaron antes del 21 de enero de 202, y que continúan hasta la fecha). También, deben ser los propietarios y ocupar la vivienda en Illinois como su residencia primaria, estar al menos 30 días retrasados con sus gastos de vivienda y tener un ingreso global en el hogar de 150% debajo del promedio del área donde viven.
"Los propietarios de vivienda que han sufrido dificultades financieras durante la pandemia merecen ayuda," dijo Villanueva. "Por lo que les aconsejo que vean si son elegibles a este programa gratuito y que aprovechen esta asistencia mientras esté disponible."
El programa no tiene costo y los fondos no necesitan ser devueltos. Las solicitudes, información sobre el programa y actualizaciones pueden ser vistas en illinoishousinghelp.org Las solicitudes serán aceptadas hasta las 11:59 p.m. del martes 31 de enero de 2023. Se invita a que los propietarios de vivienda interesados asistan a una sesión informativa ofrecida por IHDA, o por uno de sus asociados de vivienda. El calendario de sesiones se puede consultar en línea en illinoishousinghelp.org. Para quienes no tengan acceso a una computadora o internet, por favor contacten la línea de ayuda de ILHAF, marcando 1-866-IL-HELP (866-454-3571).
Category: Information